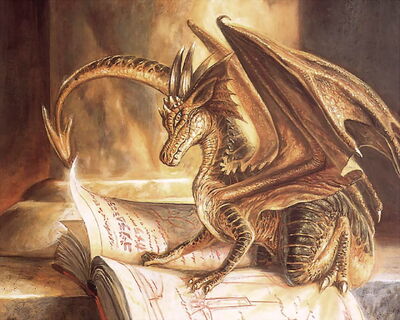 Welcome to the Bookwyrm Wiki
Edit
Welcome to the library; feel free to look at what we have to offer, or add a book or two of your own. This wiki is a collection of novels, series, and other books, with the aim of providing a resource for book lovers to discuss their favorites or find new books to read. Every and any style is open: from Fantasy to Biography, Crime to Chemistry. This site is also open to fan fiction.
About the Wiki
Edit
UNDER CONSTRUCTION.
Well, well. It appears that you have found the Bookwyrm's lair.
This wiki is open to all users to edit or peruse: feel free to drop in on the forums to discuss books, or maybe even hold a reading of a favorite classic; if you are looking for a good book, feel free to ask the staff for their favorites, or anyone on the wiki. If we don't have an article on one of your favorites, go ahead and write it yourself, or suggest it to the staff here. We Bookwyrms are here to help if you need. Enjoy the Library.
Pages of Interest
Edit
Blogs of Interest
Edit
Ad blocker interference detected!
Wikia is a free-to-use site that makes money from advertising. We have a modified experience for viewers using ad blockers

Wikia is not accessible if you've made further modifications. Remove the custom ad blocker rule(s) and the page will load as expected.